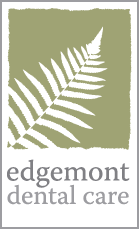 Comprehensive approach to care
"A comprehensive approach" – Your mouth, lips, teeth, gums, tongue, cheeks, jaw joints, occlusion(bite), and chewing muscles are all part of a complex, interconnected system. We believe that obtaining a complete picture of your oral health – through a comprehensive clinical and radiographic examination that includes all parts of your oral cavity is vital. We want to fully understand your oral health prior to starting any treatment – including checking for issues such as oral cancer and other abnormalities.
"Everyone deserves a unique treatment plan" – By developing an individualized treatment plan, we are better able to provide you with a healthy, comfortable, functional, aesthetic, and long-lasting dentition. With this comprehensive approach, we not only restore your teeth in harmony with your jaw joint and chewing muscles, we also take a proactive approach to the prevention of dental disease (cavities, gum disease, occlusal disease), ensuring your mouth is healthy for life.
Oral cancer screening
Along with a conventional oral screening exam, our practice has a state-of-the-art device called the VELscope Oral Cancer Screening System. The VELscope is a device that allows dental professionals to perform a non-invasive, pain-free examination for the early detection of a wide variety of oral diseases, including pre-cancer and cancer.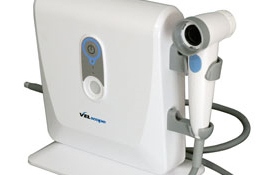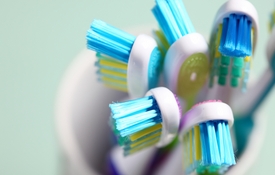 Preventative Care
The old adage "An Ounce of Prevention is worth a Pound of Cure" is well suited to dentistry. Maintaining the health of your teeth, gum, and surrounding bone is critical to long-term oral health. Our team of dental professionals recommend particular oral hygiene products based on research for effectiveness. Ask our dental team what products are suited best for your needs. And remember, don't forget to floss!
Desensitizing toothpastes: Sensodyne, Colgate Sensitive Pro Relief
Dry mouth toothpaste: Biotene
Floss: Reach, Oral-B
Electric toothbrush: Philips Sonicare
Remineralization: Colgate Prevident (fluoride), MI Paste (fluoride alternative)
Toothbrush: Sunstar/Gum, Oral-B
To learn more about these products, access our Resources page.
Periodontal (gum) care
The periodontium, comprised of the gum tissue and bone, is the foundation of your teeth. A healthy periodontium is critical for the long-term health of your mouth. Without adequate gum tissue and bone to hold your teeth in place, they can become loose or even fall out. Unfortunately, gum disease is one of the most common dental problems. Developing slowly and without causing pain, gum disease may go unnoticed until the disease is serious and you are in danger of losing teeth. However, with regular periodontal care from our hygienists, you can maintain the health of your gums for a life-time.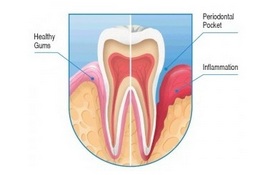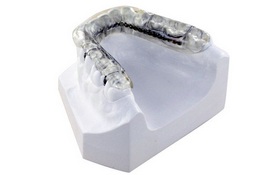 Bruxism Therapy
Bruxism is the unintentional clenching and grinding that abrades teeth. Bruxism can lead to premature wearing or flattening of teeth, cracked teeth, gingival ("gum") recession, headache, and temporomandibular joint ("jaw joint") pain. Most bruxers are unaware of their condition and mistakenly believe that it's normal for their teeth to constantly touch.
A bruxism appliance, often called a nightguard, is an acrylic device that fits over the teeth which prevents the upper teeth from contacting the lower teeth. This allows the muscles to relax and reduces the desire to clench or grind.
Root Canal Treatment
Root canal treatment, often referred to as endodontic treatment, is the process of removing infected, injured or dead pulp from your tooth. The space inside the hard layers of tooth, called the pulp, contains the nerve and blood supply of the tooth. Root canal treatment lets you keep the tooth rather than having to pull it out. By saving your tooth, you can avoid having to replace it with an artificial tooth and other problems associated with a missing tooth.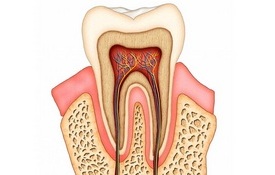 Edgemont Dental Care
Your dental office in the heart of Edgemont Village.
Dr. Robert Varda, DMD
103-3151 Woodbine Drive
North Vancouver, B.C. V7R 2S4
604.985.9535

| | |
| --- | --- |
| Monday          | 8:00 – 5:00 |
| Tuesday | 8:00 – 5:00 |
| Wednesday | 8:00 – 5:00 |
| Thursday | 8:00 – 5:00 |
| *open occasional Fridays | |