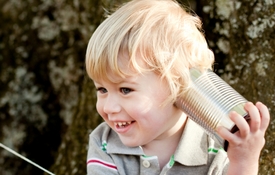 When should my child first see the dentist?
New parents often ask, "When should my child first see the dentist?" It is generally recommended that an infant be seen by a dentist by the age of 1 or within 6 months after his or her first tooth comes in.
The idea of such early dental visits is surprising to many parents. However, studies have shown that cavities are increasing in preschool-aged children. To prevent early childhood cavities, it is important for parents to find out their child's risk of developing cavities. The old adage, "An ounce of Prevention is worth a pound of Cure" is well-suited for dentistry.
What happens at the first dental visit?
The first dental visit is usually short and involves very little treatment. This visit gives your child an opportunity to meet the dentist and staff in a comfortable, friendly manner. During the examination, the dentist will check:
     – Development (number of teeth)
     – Position of teeth
     – Presence of decay
     – Oral hygiene
     – Potential problems with gums, jaw, and oral tissues
When should children get their first dental x-rays?
There is no hard and fast rule for when to start getting dental x-rays. Some children who may be at higher risk for dental problems (for example, those prone to baby bottle tooth decay or those with cleft lip/palate) should have x-rays taken earlier than others. Usually most children will have had x-rays taken by the age of 5 or 6.
Preparing for your Child's Dental Visit
Apart from your child's dental examination, the purpose of the first visit is to learn about your child's oral health and how to best care for your child's unique needs before any problems occur.
The dental office is a new environment for your child and it is normal for a child to fuss during parts or the duration of the dental visit. However, parents may be surprised at how accepting a child can be when the dentist examines them.
It is important that you and your child feel comfortable. Please do not hesitate to bring up any questions or concerns that you may have.
Edgemont Dental Care has prepared a two-page pamphlet called "Your Child's Dental Health" which answers these common questions.  An enlarged version of the Primary Tooth Development chart is also available.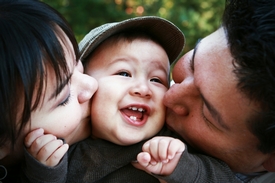 Edgemont Dental Care
Your dental office in the heart of Edgemont Village.
Dr. Robert Varda, DMD
103-3151 Woodbine Drive
North Vancouver, B.C. V7R 2S4
604.985.9535

| | |
| --- | --- |
| Monday          | 8:00 – 5:00 |
| Tuesday | 8:00 – 5:00 |
| Wednesday | 8:00 – 5:00 |
| Thursday | 8:00 – 5:00 |
| *open occasional Fridays | |