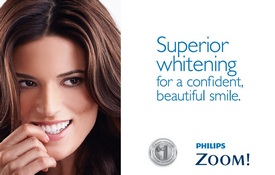 Zoom WhiteSpeed In-Office Teeth Whitening
Teeth whitening can have a significant positive impact on how you look and feel about yourself. Zoom WhiteSpeed teeth whitening offers maximum whitening, in the least amount of time with virtually no sensitivity, all under the care of our dental team. Of the many options available to whiten your teeth, none offer the level of comfort, convenience and confidence you'll find with Zoom Whitespeed.
Zoom WhiteSpeed whitens the whole "smile" area of your teeth by using an LED-activated whitening gel. The whitening agent penetrates tooth enamel to break down stains into progressively smaller particles. This process does not harm or damage tooth enamel, fillings, crowns, or veneers.
Learn more about Zoom WhiteSpeed.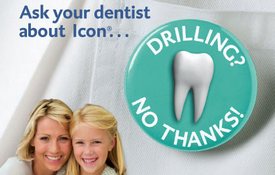 Icon
Icon is a new treatment which can diminish or eliminate the appearance of white spots on teeth without the need for drilling or anesthesia! This breakthrough treatment preserves healthy tooth structure, prolonging the life expectancy of natural teeth and is completed in just one visit. Icon closes the gap between preventive therapies and traditional fillings.
Learn more about Icon.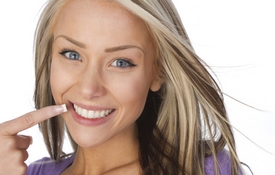 Metal-free Dentistry
In the past, silver and gold fillings were the only choices for restoring damaged or decayed teeth. Fortunately, advances in dental materials have allowed for strong, tooth-coloured restorations. Matching your natural tooth colour, white (composite) fillings offer an unmatched cosmetic benefit without the concerns associated with older mercury-containing amalgam fillings.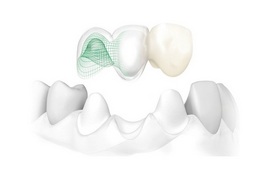 Porcelain crowns, onlays and veneers
Unlike metal-based crowns of the past, all-ceramic crowns are crafted using layers of porcelain that not only protect your remaining tooth structure, but look more realistic than metal-based restorations. In much the same way that porcelain dental veneers are crafted, the porcelain in crowns is layered to create the most realistic restorations. This layering allows light to move through the semi-translucent material in much the same way as it does in your natural teeth.
Learn more about all-porcelain restorations.
Edgemont Dental Care
Your dental office in the heart of Edgemont Village.
Dr. Robert Varda, DMD
103-3151 Woodbine Drive
North Vancouver, B.C. V7R 2S4
604.985.9535

| | |
| --- | --- |
| Monday          | 8:00 – 5:00 |
| Tuesday | 8:00 – 5:00 |
| Wednesday | 8:00 – 5:00 |
| Thursday | 8:00 – 5:00 |
| *open occasional Fridays | |