Resources
The Patient Resources section contains our Home Care Guide which provides recommendations on oral hygiene products. As well, this section contains take-home instructions for procedures such as teeth whitening, botox treatments, and post-operative care.
Home Care Guide
With so many oral hygiene products to choose from, it can be confusing as to which products are best and why. The goal of our Home Care Guide is to provide guidelines for selecting oral hygiene products and provide information as to why these recommendations are made.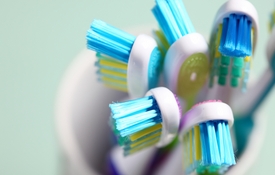 Botox Treatment Instructions
This section contains home care instructions for before and after your Botox treatment.
COVID-19 Resources
This section contains our internal office Policy Manual and COVID-19 Screening and Consent Form
Tooth Extraction Instructions
This section contains post-operative instructions following dental extractions.
yourdentalhealth.ca
The British Columbia Dental Association (BCDA) has created an informative website which we encourage all our patients to explore – yourdentalhealth.ca.

Edgemont Dental Care
Your dental office in the heart of Edgemont Village.
Dr. Robert Varda, DMD
Suite 2 – 3046 Edgemont Boulevard
North Vancouver, B.C. V7R 2N4
604.985.9535

| | |
| --- | --- |
| Monday          | 8:00 – 5:00 |
| Tuesday | 8:00 – 5:00 |
| Wednesday | 8:00 – 5:00 |
| Thursday | 8:00 – 5:00 |
| *open occasional Fridays | |